The greenest energy and the soundest currency have more in common than meets the eye.
Bitcoin and green energy are both holistic revisions of defunct legacy systems–bitcoin, of financial systems arbited by banks and inflationary government policy and renewable energy, of an industry monopolized by Big Oil and big money. Both bitcoin and renewable energy will help societies generate new infrastructure to decisively shape our futures in a direction that is either sustainable for the masses, or profitable for the privileged few.
Investing in effective renewable energy projects on a global scale within a relatively short time frame is an existential imperative for human society. In order to substantially reduce global greenhouse gas emissions to the levels put forth by the Paris climate accord, nations must undertake rigorous initiatives to build (and rebuild) core infrastructure, such as the systems and structures underlying our manufacturing, mining and construction sectors. Unfortunately, there are a great many barriers to revising the way corporations consume energy–more entrenched in some nations than others. In the United States, a fortress of corporate lobbying money, government allegiances and a vast existing infrastructural network makes changes an uphill battle, with enemies on both sides of the aisle.
Similarly, politicians in developed countries such as the U.S. also have many reasons to resist bitcoin adoption. Bitcoin categorically eliminates government control of the money supply as a fixed quantity of bitcoin moves on a peer-to-peer, decentralized transaction network. The glaring inadequacies of government-controlled financial systems and increasingly apparent global use cases for bitcoin have created a recent uptick in interest in bitcoin, generating momentum toward its adoption among investors large and small. A growing number of people and institutions are grasping bitcoin's power to provide democratized access to wealth free from inflationary risks, intermediary fees and exclusionary banking processes that have kept 31 percent of the world's population unbanked.
Recently, El Salvador announced that it was adopting bitcoin as legal tender and that plans were afoot to use its volcano-powered geothermal energy to generate power for the mining industry. The country's current geothermal power capacity has surpassed its industrial output, leading to inefficient energy consumption.
Meanwhile, across the world, lawmakers submitted bitcoin to a scathing trial in a central bank digital currency (CBDC) hearing where Senator Elizabeth Warren (D-Mass.) denounced its energy consumption and price volatility, declaring it a "lousy way to buy and sell things," and "a haven for illegal activities." Ironically, as one developing country with a less than robust economy announced its plans to use bitcoin as a key driver of green energy initiatives, producing potentially transformative socioeconomic and environmental benefits for its residents and beyond, a global economic superpower convened its lawmakers to take wide aim at cryptocurrencies.
The two narratives are jarringly opposite. One, from the Senate floor, is an indictment of bitcoin's environmental impact ignoring its prospective ability to incentivize development in the renewables sector. The other, from El Salvador where 70 percent of the population remains unbanked, involves a rapidly developing plan to use geothermal energy to support bitcoin mining in the country, effectively creating zero-emissions mining operations to drive adoption and circulation of the most democratically accessible, secure form of money. The U.S. charges that bitcoin will destroy the environment, while El Salvador simultaneously puts into motion a practical application of how bitcoin can, in fact, help to heal it. Why the discrepancy?
As we look ahead to strengthening the future of renewable energy and laying the groundwork to create a financial system that democratizes access to capital, we may well find that the most forward-thinking countries are developing nations. These are nations that have not benefited from the unevenly distributed wealth of the old financial order, and thus do not have the allegiance to fiat capital that is deeply embedded in our government and its lobbying money. Moreover, as the U.S. faces rising inflation levels, its allegiance to fiat currency has particularly high stakes.
The dollar's already rising inflation rates will ostensibly render the argument for bitcoin increasingly obvious and intuitive to people across the globe, causing them to look more critically at government-issued currency. It is therefore incumbent on politicians loyal to the central banking system to quash the argument for bitcoin in any way they can, even if it means denying its beneficial applications and potential to stimulate investment in renewables.
Arguments criticizing bitcoin's energy consumption turn a blind eye to the comparable if not greater energy expenditures of the traditional banking system. A $10 bill has an estimated life span of 5.3 years while that of a $5 bill is estimated at 4.7 years. Paper currency requires a large amount of natural resources to produce and reproduce, including water, ink, cotton, linen and metal, bringing the estimated global production costs of paper currency in 2014 to 5 terawatts per year and 10 billion liters of water.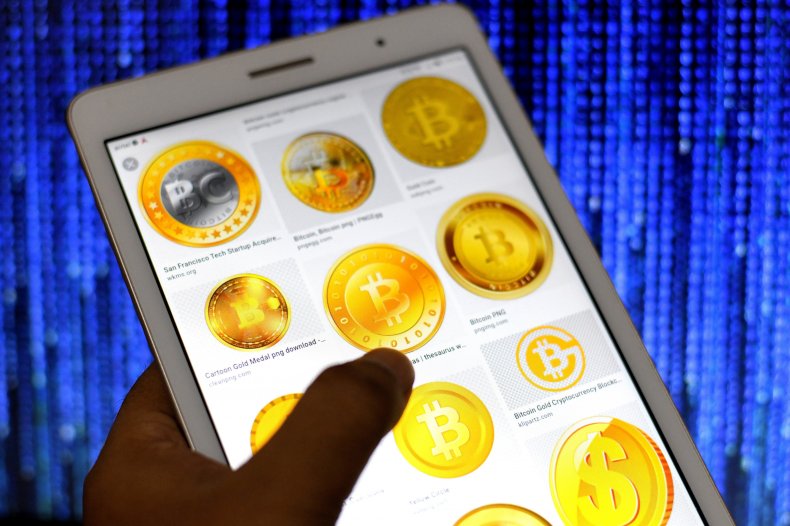 Commercial banking also consumes colossal amounts of energy between the costs of servers, branches and ATMs that keep banks and their resources accessible to the public. According to the World Bank, there were 11.5 global commercial bank branches per 100,000 adults in the world in 2019. Given a population of roughly 7.8 billion people with 70 percent adults, this amounts to nearly 630,000 branches globally, each of which consumes electricity around the clock from lighting, cooling systems and computers. ATM networks alone also account for significant electricity costs with north of 3.5 million in use globally–not to mention the air conditioning and lighting used for 24/7 ATMs.
Therefore, a holistic evaluation of traditional banking's energy costs reveals that bitcoin may in fact consume a fraction of the energy of its legacy forebear. In light of this, it seems absurd that one will rarely, if ever, hear an objection to it from the political ranks. Arguments like Warren's, that "cryptocurrencies like bitcoin are terrible for the environment," are thereby insupportable given that global adoption of bitcoin as currency holds the potential to significantly reduce the current energy consumption levels of our monetary systems worldwide.
For developing nations, there may be tremendous long-term financial benefits in adopting bitcoin. El Salvador's financial landscape is akin to that of many developing nations which comprise 80 percent of the world's population. There, with a decisive majority living in poverty, a financial system contingent on the whims of the national government has evidently failed its people. The adoption of bitcoin, a currency impervious to government manipulation, in developing countries can allow unbanked masses to secure their wealth in bitcoin away from a fluctuating money supply and the catastrophic effects of inflation and even worse, hyperinflation.
El Salvador's planned initiatives have the potential to revolutionize the future of both renewable energy and access to sound currency. Driven by profit, miners will gravitate to where power costs the least, stimulating local economic development as well as that of the renewables industry. Countries with renewable energy capacities where industrial activity does not sufficiently consume total energy output, waste vast amounts of this energy through this excess. Renewable energy remains largely inefficient in many places as storage technology lags behind generation capacity, resulting in a cyclical process of waste whereby large amounts of energy are produced at certain times in the day (such as the morning, when solar energy is most abundant) that are often out of sync with peak demand times.
Pairing mining operations and renewables poses a tremendous opportunity to create pivotal economic development in developing countries. El Salvador and other developing countries may be the ideal testing grounds for large-scale bitcoin development, for many reasons. For populations that are largely unbanked, the benefits of a currency that requires no local or central banks are powerful. People disadvantaged by the effects of unstable governments on local currencies also stand to gain from a currency that does not rely on the government, and local economies of developing nations can benefit from inviting companies and professionals from the rapidly growing bitcoin mining industry.
Developing nations will also likely be more amenable to promoting the young bitcoin industry's development, and experimenting–as in the case of El Salvador's geothermal energy initiatives–with innovative ways to produce supporting infrastructure for mining due to a weaker allegiance to the…


Read More: Bitcoin Will Lead the World Into a Greener Future