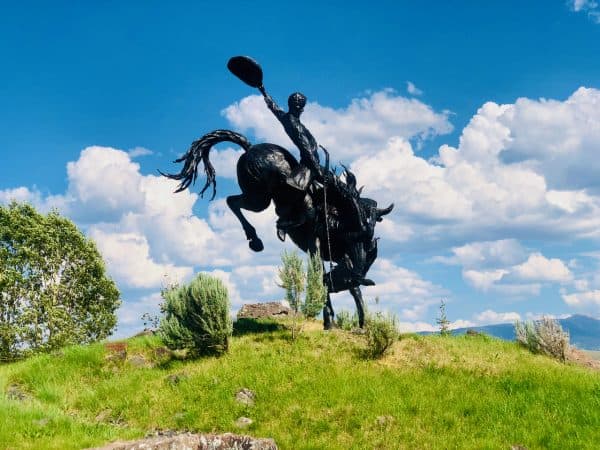 Decision-makers in the United States are warming to cryptocurrency for a variety of reasons, including self-interest, GlobalBlock sales trader Alexandra Clark said recently.
Senator Cynthia Lummis has encouraged people to buy and hold bitcoin in their portfolios as the billions of dollars in stimulus cannot help but debase the value of the American dollar, she believes. She then proceeded to defend Bitcoin's environmental records, while inviting miners to set up in her state of Wyoming.
Bitcoin gained on a recent weekend thanks to a downward adjustment in mining difficulty (28 percent) and a surge in accumulation by whales. Roughly 60,000 BTC were purchased in one recent day.
Following a portfolio rebalancing, Cardano's ADA is now the third-largest holding in Grayscale's cryptocurrency portfolio. Bitcoin is tops at 67.5 percent, with Ethereum a distant second at 25.4 percent. ADA is at 4.3 percent, with Bitcoin Cash, Litecoin, and Chainlink all-around one percent. Polygon, Solana, and some DeFi tokens are under consideration.
Algorand is generating some buzz. Since its 2019 birth, it has attracted hundreds of millions of dollars in funding and has several third parties operating on it. It holds promise dye to its smart contract capabilities, solid transaction speeds, and focus as a bridge between centralized and decentralized systems.
Aave Pro, a permissioned platform for institutional investors from decentralized lending protocol Aave, is set to launch later this month. The belief is it will dramatically increase Aave's holdings from their current $17 billion. There is a risk on the near horizon, however, as Fireblocks, the company behind Aave Pro's AML and anti-fraud controls is in the midst of a lawsuit with staking provider StakeHound over the alleged deletion of private keys to a wallet containing $72 million of ETH. If Fireblocks is found guilty it could damage Aave by association.
The Philippine Stock Exchange is expected to be bullish on crypto once its trading is given the green light in the country. The necessary infrastructure and safeguards are in place according to its president but the decision is in regulators' hands right now.
Coinbase isn't letting regulatory uncertainty in India prevent it from expanding there. Perhaps its because a recent Chainanalysis report says crypto investments in the counttry have risen 612 percent to close to $6.6 billion in the past year.
Add the Cayman Islands to the growing list of national financial regulators with a beef against Binance. They recently said it is not registered, licensed, regulated, or authorized to operate from or within the Cayman Islands.




Read More: Algorand, Cardano, Bitcoin Among This Week's Movers in Crypto/Blockchain World