According to the data available on The Block, Bitcoin (BTC) miners generated $555 million in revenue in July 2022. On the other hand, in June 2022, BTC miners generated $667 million in revenue. This indicates more than a hundred million dollar drop in Bitcoin mining revenue or a 16.7% decrease.
In July, miner revenue was at its lowest. On July 31st, the number stood at 22.797 million. July also witnessed the lowest point in miner revenue at 13.929 on the 13th of July.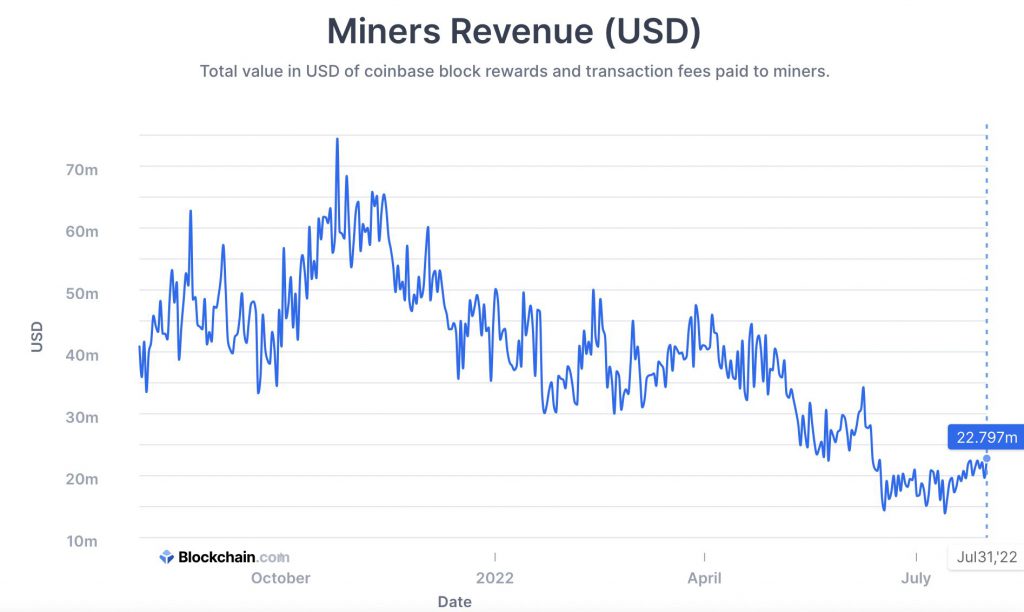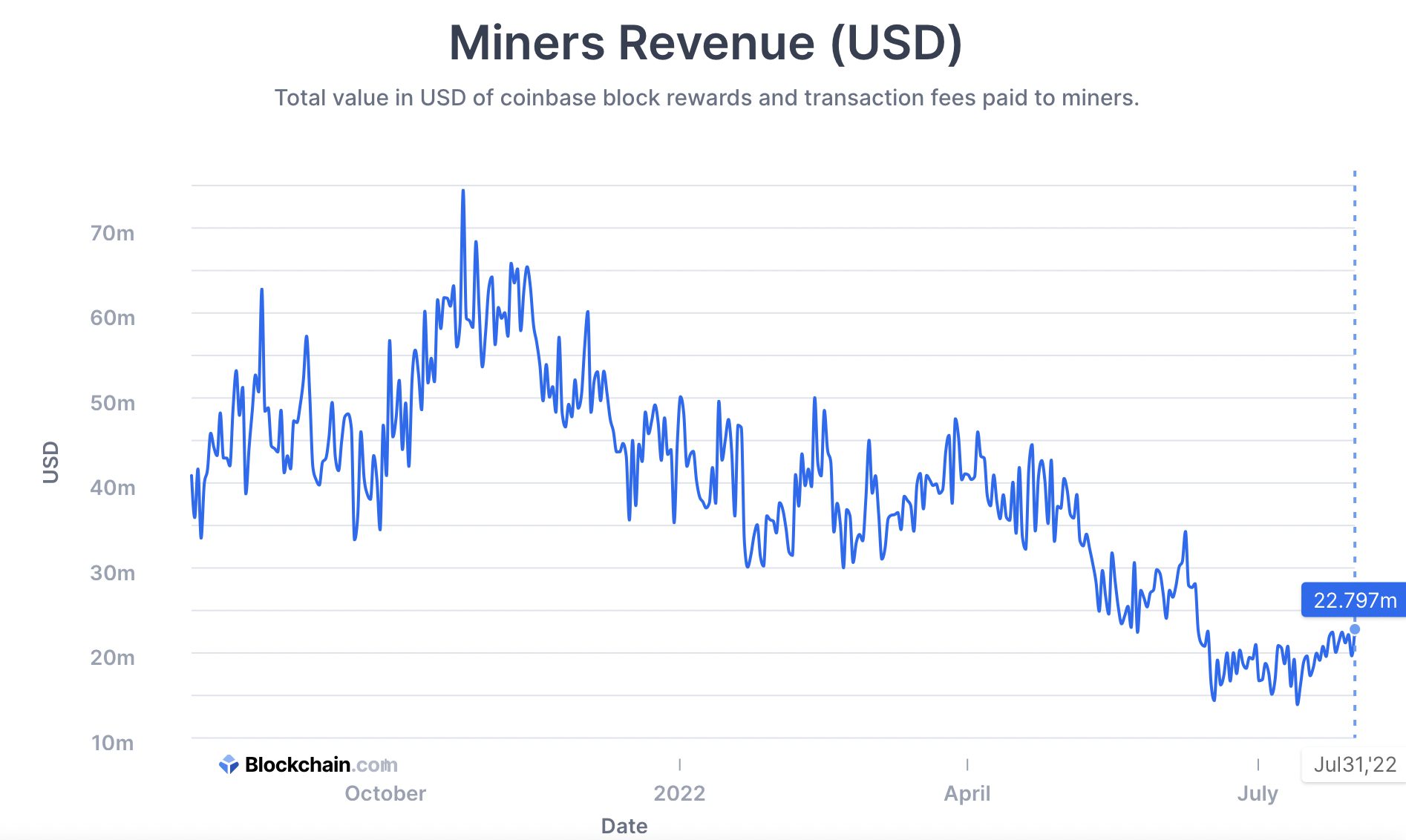 Moreover, on July 20th, the total hash rate also fell below 190 million for the first time since March.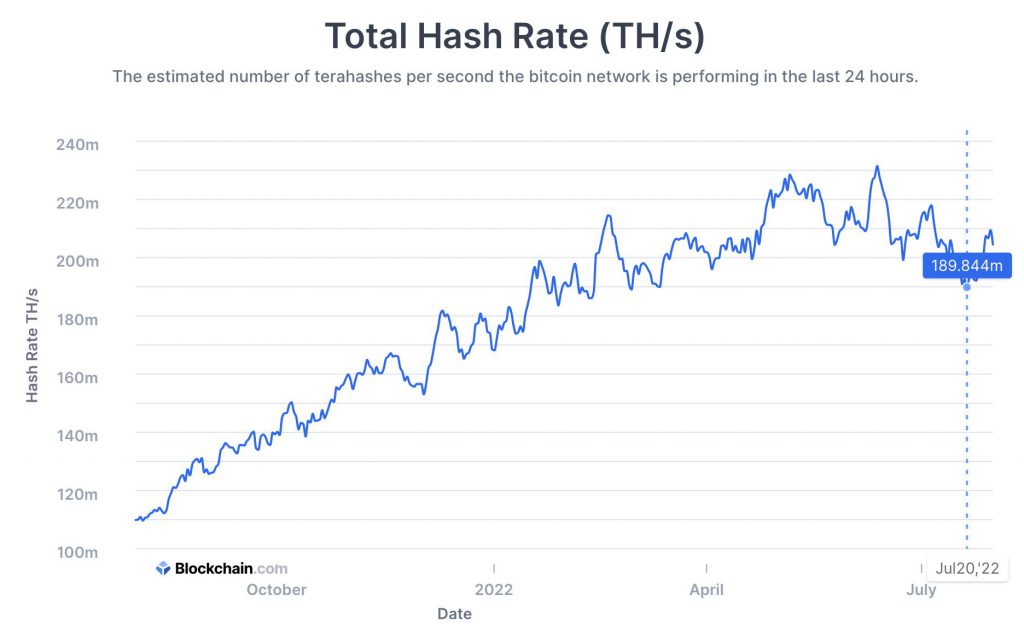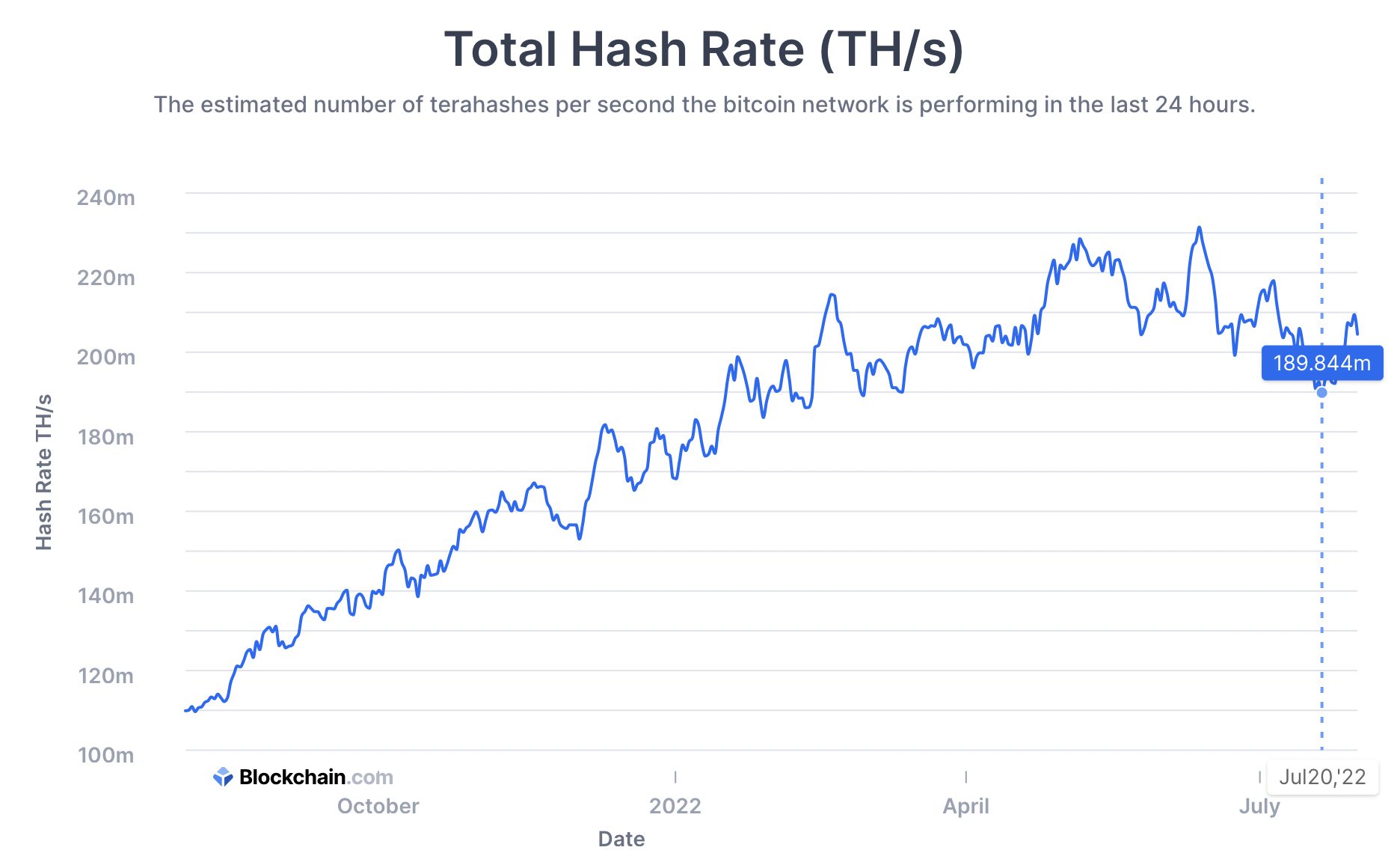 The data indicated that the Bitcoin network difficulty has decreased over July. On the 31st of July, the number stood at 27.693t, whereas it stood at 29.57t at the beginning of the month.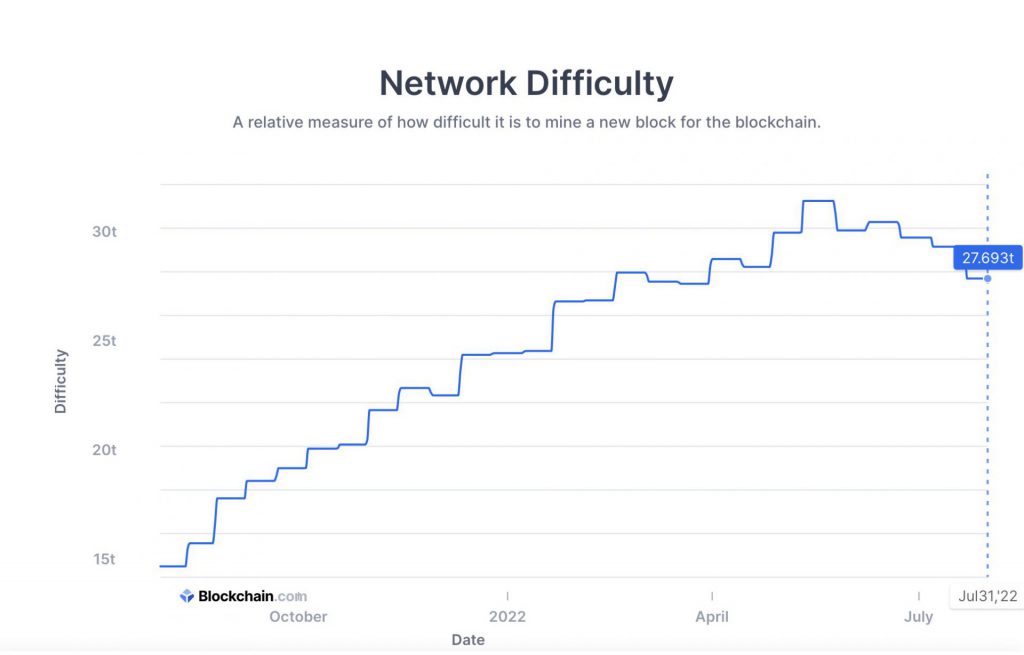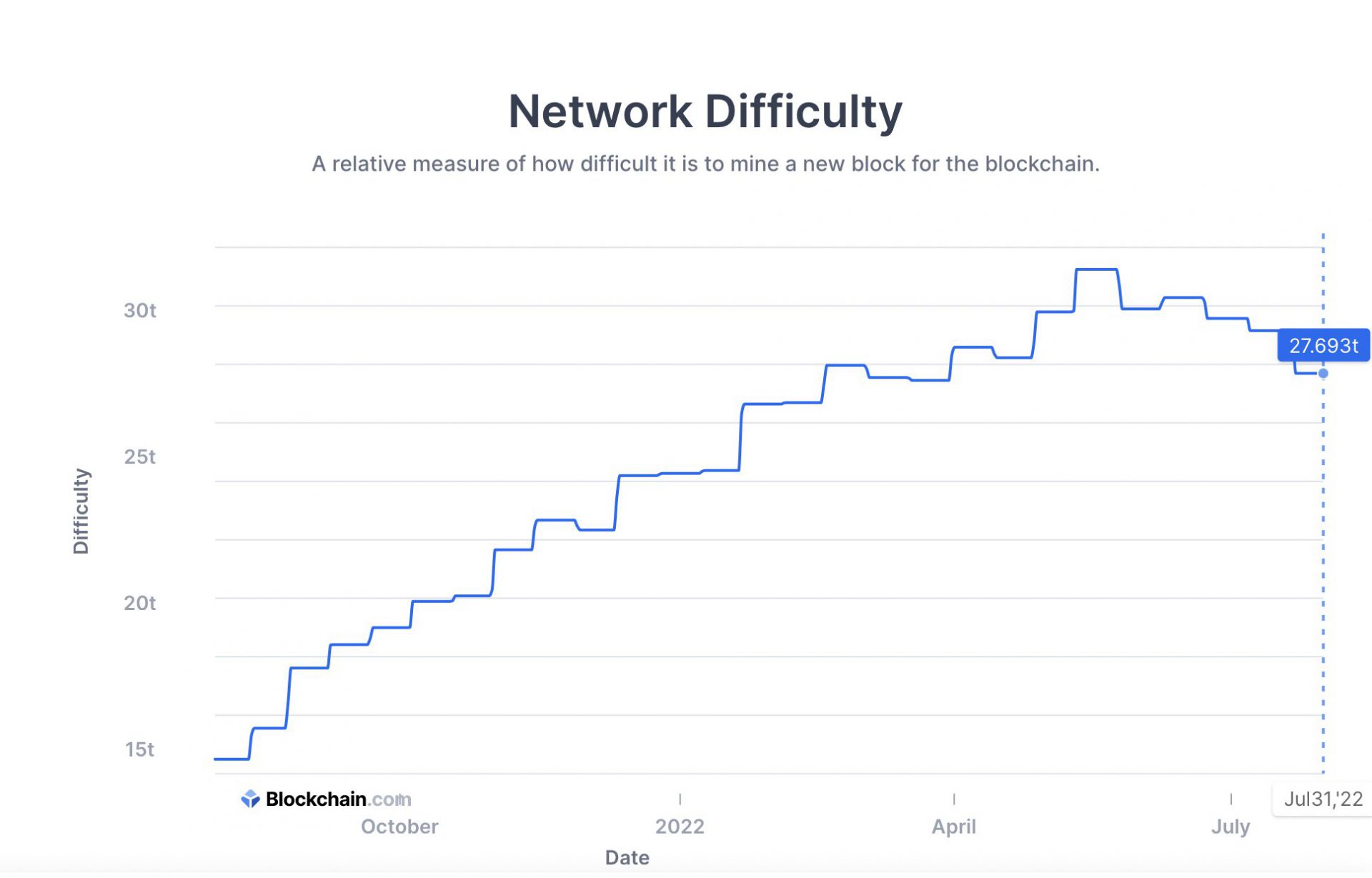 Miners have been facing the brunt of the recent market crash. Many Bitcoin miners opted to sell their rigs as profitability fell. Meanwhile, electricity costs have been soaring worldwide, adding additional pressure to the industry. The price of graphic processors in the second-hand markets fell due to over-availability. The drop in hash rate and the selling of GPUs (Graphics Processing Unit) leads to speculation if many Bitcoin miners are quitting the industry due to financial pressures.
According to Arcane Research, public Bitcoin miners sold over 100% of their production. This significantly rose from the typical 25%-40%, indicating financial struggles in the space.
The data points to the possibility that miners are not finding the space profitable, at least for the time being. The low payments and high energy costs are turning the practice non-lucrative. Moreover, mining company stocks had also taken a tumble as their profitability declined.
At press time, Bitcoin (BTC) was trading at $23,168.36, down by 1.4% in the last 24 hours.


Read More: Bitcoin Miners' earnings dropped 16.7% from June to July