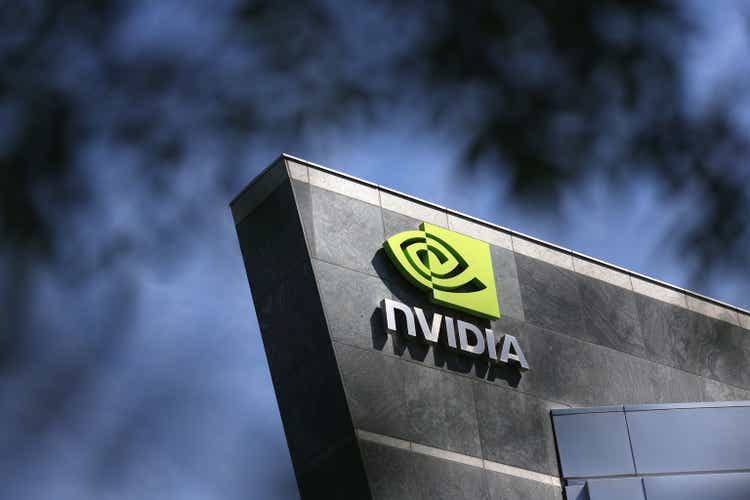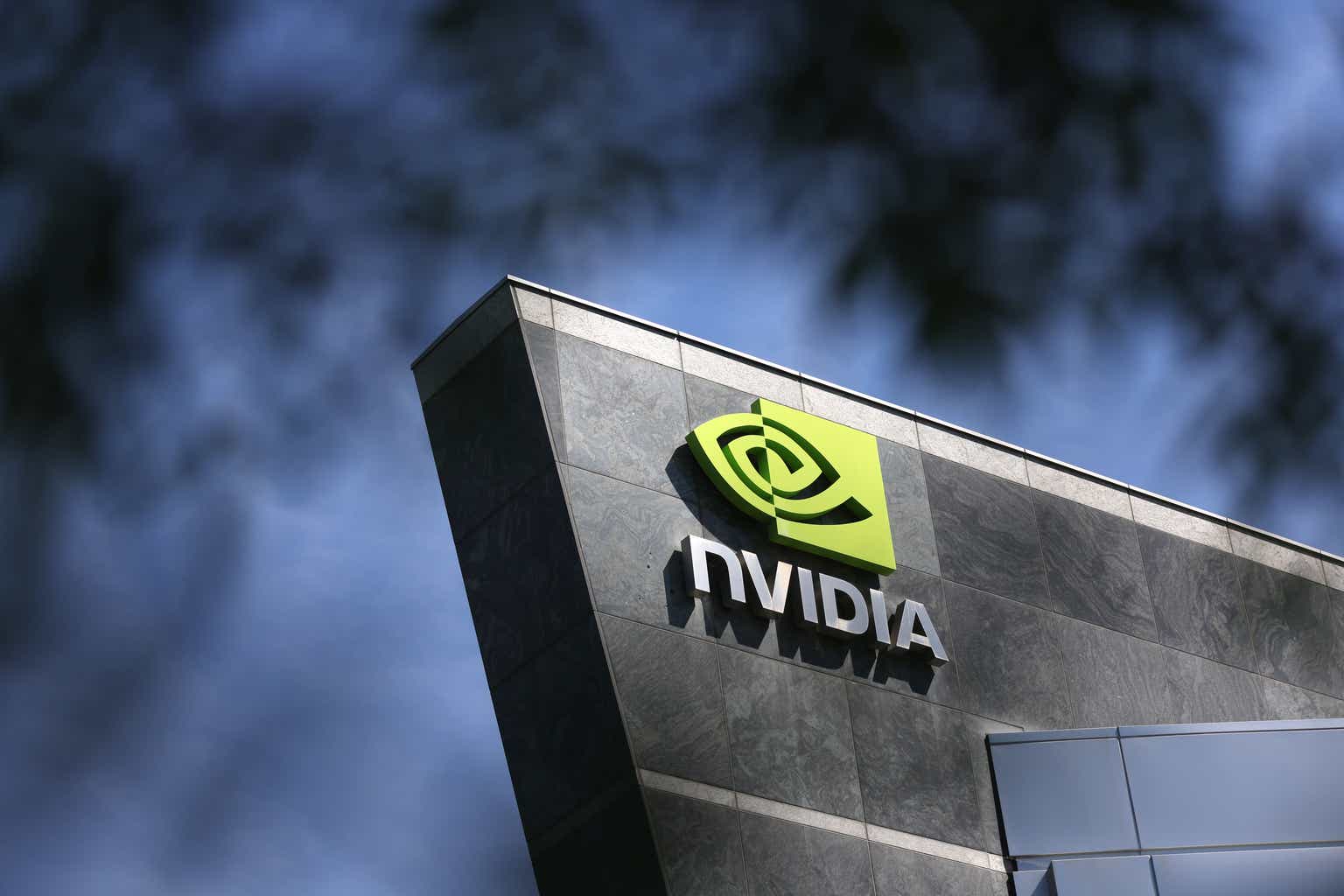 The better-than-expected CPI print for October unleashed a rally in both equities and credits on Thursday (November 10), with the tech-heavy Nasdaq 100 index adding close to $1 trillion in market cap over the span of one session. Nvidia (NASDAQ:NVDA) was one of the biggest gainers, staging a 14% intra-day rally to outperform the broader PHLX Semiconductor Index (SOX).
Signs of easing financial conditions is currently a core driver of investors' confidence, which is corroborated by the strong intra-day gains observed during Thursday's session. Yet, the broader market climate remains fragile, as the Fed's monetary policy tightening trajectory has yet to peak, with consumer slowdown only now becoming more prevalent.
And specific to Nvidia, the company also faces operating challenges from worsening geopolitical tensions, though its recent release of the A800 data center GPUs exclusive to the Chinese market in compliance with U.S. regulatory requirements is a step in the right direction. But renewed crypto contagion fears are now sparking fresh concerns on the near-term performance of Nvidia's GPU segment, which is already reeling from a broader decline in global PC demand this year.
Regardless of the near-term macro and industry-specific headwinds though, Nvidia's robust one-day gain on Thursday underscores the strength of investors' confidence in the stock still, given the underlying business' positive potential in benefitting from longer-term advances stemming from its massive market share across high-growth verticals spanning high-performance computing ("HPC") to AI-driven innovations like self-driving vehicles and the metaverse. With market conditions still choppy in the months ahead, the Nvidia stock's latest rally is likely to fizzle, creating more compelling entry opportunities than its current valuation.
Macro Overview
The Federal Reserve maintained a hawkish tone after raising 75 bps for the fourth time consecutively this year in November as inflation remains far from the desired 2% target. With the October inflation print coming in better-than-expected, market participants are becoming more optimistic that the worst of rapid price increases this year are now behind, playing favorably to desires for a more dovish monetary policy trajectory and improving financial conditions ahead.
October headline CPI came in at 7.7%, softer than the average consensus estimate of 7.9%, marking the "smallest annual advance since the start of the year". Meanwhile, core inflation – which strips the impact of volatile food and energy prices – came in at 6.3%, which is also a welcome improvement from consensus calls for 6.5%. Equities rallied across the board in response to the softer-than-expected inflation print, as it points to early signs of a structural slowdown in pricing increases that the Federal Reserve has been looking for before considering easing its monetary policy tightening plans. The latest improvement in pricing increases is supportive of the Fed's planned rate hike for 50 bps in December, marking possibly the first deceleration in the pace of tightening since June.
Yet, any possibility of a sustained rally on signs of easing inflation and a potential Fed pivot remains remote. At 7.7%, current price increases remain far removed from the Fed's desired 2% target, which aligns with Fed Chair Jerome Powell's commentary earlier this month that the terminal rate could end up being higher than previously anticipated as tightening continues into restrictive territory to ensure inflation is contained. The remarks were further reinforced by Dallas Fed President Lorie Logan on Thursday (November 10):
Today's economic conditions are complex, but they can be summarized in five words: Inflation is much too high.

Not only is inflation far above the FOMC's 2 percent target, but with aggregate demand continuing to outstrip supply, inflation has repeatedly come in higher than forecasters expected. This morning's CPI [Consumer Price Index] data were a welcome relief, but there is still a long way to go.

Source: Federal Reserve Bank of Dallas
What this effectively means is that the demand environment for Nvidia will continue to weaken, weighing on its near-term fundamental prospects. The stock's valuation outlook over coming months will also remain volatile to changes in interest rates, which place a direct impact on multiples that dictate the value of the underlying business' future prospects.
Specifically, on the fundamental front, continued rate hikes and "much too high" inflation implies tightening financial conditions over coming months, especially as ongoing deterioration in consumer sentiment this year now becomes materialized into a real decline in consumer purchasing power. Average personal savings in the U.S. have declined from 3.5% in the second quarter to 3.1% in the third quarter, a far-cry from the "five-year pre-COVID average of [approximately] 7.7%". Consumers are also increasing reliance on credit card debt to sustain spending as purchasing power declines in the face of surging inflation – consumer credit card debt is now approaching the "pre-pandemic peak of $916 billion in September", while "real average hourly earnings decreased in October and were down 2.8% from a year earlier… falling each month since April 2021" after adjusting for inflation.
Specific to Nvidia, weakening consumer spending is largely reflected through significant underperformance in its consumer-centric Gaming segment during the fiscal second quarter. And conditions have likely remained muted or worsened in the fiscal third quarter, as global PC demand continued on a rapid decline while discretionary purchases of consumer electronics remained stagnated.
And on the commercial front, which was previously regarded as relatively recession-resistant compared to the consumer end-market, spending has become more conscious as well based on commentary during the latest third quarter earnings season. Even resilient corporate cloud investments are showing signs of a slowdown or delay amid growing macroeconomic uncertainties, risking weakness in data center investments over the near-term, which would impact the performance of Nvidia's star segment.
And on the valuation front, continued rate hikes are bound to further weigh on multiples. The value of high growth companies like Nvidia, with much of their prospects still being "far out in the future" are becoming increasingly susceptible to heavy discounting as a result of rising capital costs. This circles back to our earlier mention that any rally in the Nvidia stock observed as a result of the latest October inflation print will likely fizzle, as the double-whammy of valuation and fundamental challenges continue to play out over coming months.
Implications of the A800 Data Center GPU
Moving on from broader market headwinds, Nvidia is also facing industry-specific challenges stemming from intensifying U.S.-China relations as of late. As discussed in detail in our previous coverage on the stock, the latest ban imposed by the U.S. government on exports of advanced semiconductor technologies to China further complexes the operating backdrop for chip makers like Nvidia, which is already reeling from unraveling demand this year. The company had previously reiterated that it does not expect a material impact on its business as a result of the newly imposed restrictions, though the implementation of said export ban could result in a $400 million headwind to fiscal third quarter results.
In the latest development, Nvidia has confirmed the production of A800 data center GPUs made exclusively for the Chinese market in response to U.S. regulatory requirements. The A800 chips will be a direct replacement for the A100 that has been effectively banned from being exported to China. The A800 chips, which are also based on Nvidia's Ampere architecture, will include three variants offering the same specs as the A100 chips. However, the "NVIDIA NVLink" technology implemented, which enables "seamless, high-speed communication between every GPU" within a system to facilitate the compute demands of increasingly complex AI and HPC workloads, will be downgraded from the A100's standard 600GBps to 400GBps for the A800. The A800 has received regulatory clearance from the U.S. for export to China, with the hardware's processing speed non-programmable to exceed the 400GBps cap, and thereby "limiting their usefulness" in HPC applications to restrict China's military advancements. However, the company has yet to provide any immediate reprieve to restricted sales of the upcoming H100 Grace data center CPUs to China as a result of the new rules, which also relies on next-generation NVLink technology capable of at least 1.5x higher performance than existing Ampere-based processors.
As analyzed in our previous coverage, we expect Nvidia's base case 12-month PT to hover around $150 and bull case 12-month PT of $160 as a result of the newly imposed export restrictions in addition to looming macroeconomic challenges. And the recent relief…


Read More: Nvidia Stock: A800 Chips, Crypto Contagion 2.0, And Macro Deterioration (NVDA)