He drives a Toyota Corolla to work, lives in a house with 10 roommates and a goldendoodle dog named Gofer, sometimes sleeps under his desk on a beanbag and was, until this week, worth tens of billions of dollars.
But on Friday, Sam Bankman-Fried, a curly-haired crypto king and Democratic mega-donor who claimed to be reinventing digital finance, gave up a week-long fight to save FTX, which in three short years since being launched had become the world's second largest digital currency exchange. He resigned as chief executive and the company and 130 affiliates were placed under US bankruptcy protection.
In the space of a few days, the 30-year-old has lost a $17bn fortune as a series of crises piled up. Concerns about FTX mounted until on Sunday, punters pulled $5bn of their cash from its digital coffers. The run came to an end on Tuesday morning, when FTX blocked further withdrawals in an attempt to remain solvent. Bloomberg called it the biggest one-day collapse of personal wealth ever.
,FTX's lawyer said the company was "investigating abnormalities with wallet movements related to consolidation of FTX balances across exchanges". That came after Reuters reported that at least $266m had been withdrawn from FTX in 24 hours and that Bankman-Fried may have secretly transferred $10bn of FTX customer funds to Alameda Research, a hedge fund he owns and is run by his girlfriend Caroline Ellison.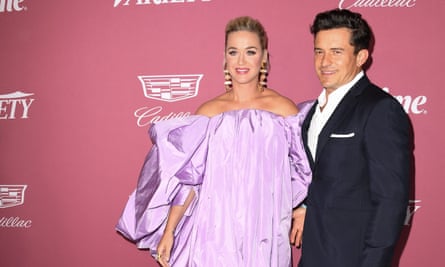 This week, Bankman-Fried sought a bailout from arch rival Changpeng "CZ" Zhao, founder of Binance, the world's largest cryptocurrency exchange. Zhao first agreed, then walked away, leaving Bankman-Fried even more exposed and casting around for other investors to fill a reported $8bn hole in his trading balance. The collapse has huge implications for thousands of FTX customers, and for the crypto industry and its brand of highly speculative capitalism.
Bankman-Fried had set himself up as the acceptable face of a shady sector viewed with deep suspicion by regulators as a refuge for criminals, money launderers and sanctions busters – as a giant online casino in which bedroom traders could rack up life-altering losses.
He spent millions funding Joe Biden's presidential campaign, becoming the largest Democratic donor after financier George Soros and wooing other left-leaning politicians.
"Politicians speak loudly about the other candidates' source of money," said Charles Elson, a corporate governance expert, before FTX collapsed. "If you have taken money from someone who blows up, questions will be asked."
In Washington, Bankman-Fried lobbied for tighter regulation in an effort to advance his own business and make the industry palatable to US banking regulators. Now the reputation he built is trashed.
"I'm deeply sorry that we got into this place and for my role in it," Bankman-Fried told employees on Tuesday morning. "I fucked up."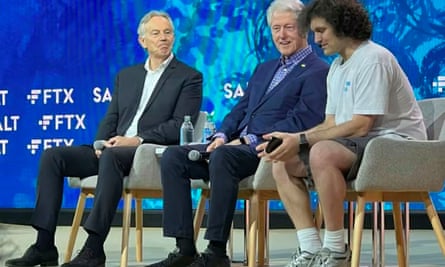 Within the industry, FTX's implosion is being called crypto's "Lehman moment", a reference to the collapse of Lehman Brothers bank in 2008 that triggered the global financial crisis.
The figure at the centre of the story is in many ways the archetypal Silicon Valley wunderkind – young, nerdy, socially awkward, clever and entrusted with the controls of mysterious but powerful financial instruments that can affect the real-world economy.
A New York Times profile said his awkwardness seemed "self-calculated", but for a time it appeared Bankman-Fried – or SBF, as he calls himself – had a genuinely savant-like knack for the crypto business.
He grew up in the San Francisco Bay Area, within a family of academics, attending one of the top private high schools, Crystal Springs Uplands in Hillsborough, California. His parents are both law professors at Stanford University and he was born on its campus. His
aunt Linda Fried's academic career is even more illustrious. An epidemiologist, she is the dean of Columbia University's Mailman School of Public Health.
In 2014, after graduating from Massachusetts Institute of Technology with a degree in physics, he joined New York trading firm Jane Street Capital, having worked there as an intern during his student days. Of his education, he said: "Nothing I learned in college ended up being useful … other than, like, social development. On the academic side, though, it's all fucking useless … School is just not helpful for most jobs."
In 2017, he moved back to California, where he worked for the philanthropic Centre for Effective Altruism. Shortly after, he founded Alameda Research, a quantitative trading firm named after a California city but with its headquarters in Hong Kong, and began speculating on bitcoin. FTX was founded two years later. His wealth ballooned during the pandemic and as he grew richer, Bankman-Fried also became a public figure.
He spoke of his commitment to "effective altruism" – a data-driven approach to philanthropy favoured by tech billionaires. He planned, he said, to give away his fortune. He shot Twitter videos with star American football quarterback Tom Brady, and dined with actor Orlando Bloom and singer Katy Perry. FTX put its name on the Miami Heat sports stadium in Florida.
When Bankman-Fried started bailing out other crypto platforms during the sector's last crash in summer, he earned high praise from Anthony Scaramucci, Donald Trump's shortlived White House spokesman, who compared him to the founder of JP Morgan bank.
"Sam Bankman-Fried is the new John Pierpont Morgan – he is bailing out cryptocurrency markets the way the original JP Morgan did after the crisis of 1907," Scaramucci eulogised. Morgan's bank went on to dominate Wall Street for more than a century. FTX lasted three years.


Read More: 'I f****d up': the rise and fall of US crypto king Sam Bankman-Fried | Business