Which means that an investor who put $1 million into the fund when it launched in 2016 – the minimum was $100,000 – will receive $5 million tax free if the fund retains its value.
Meanwhile, almost 30,000 FTX Australian customers don't know if they will be able to get their money back. FTX's accounts seem to have been plundered.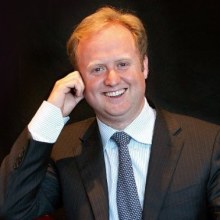 Tilley didn't risk his wealth trading bitcoin or Ethereum. The KTM fund's largest investment was in an Australian crypto market called Independent Reserve.
Despite the FTX collapse, Independent Reserve remains busy. The average trade has fallen from around $40,000 or $50,000 a year ago to $20,000, according to a person familiar with its operations. More trades are being executed, though, which has kept up profits.
The exchange takes a small cut of every trade, and doesn't invest itself. "It is profitable and doing well," said one person involved.
The KTM fund's founder, Martin Rogers, is one of the leading Australian advocates of blockchain technology, which underpins all cryptocurrencies. Rogers' public support endeared him to crypto entrepreneurs, and may have helped the Ventures Innovation Fund find companies to invest in.
This week, Rogers said he was reluctant to discuss the fund's performance because he didn't want to offend or upset people who lost money in the crash. "I don't want to gloat to investors because people are hurting," he said. "It feels very personal to me."
Tilley declined to comment. He invested in Rogers' fund, and became a co-investor with the fund in three companies, which meant he will share in any profits while paying lower management fees than other fund investors.
In 2018 Tilley predicted, like many other blockchain evangelists at the time, that the technology would replace traditional financial institutions.
"At the end of the day cryptocurrencies are going to fundamentally change the way value is stored and transferred," Tilley said. "That will break the intermediary role of the banks and in turn that will threaten the role of regulators."
Independent Reserve was set up in 2013 by a Melbourne computer programmer, Adrian Przelozny, curious about bitcoin.
The KTM fund and Tilley bought 30 per cent of the business. Tilley became its advisory chairman, lending his credibility to an investment that many Australians didn't understand or were sceptical of.
On November 9, the day FTX suspended withdrawals, without mentioning the turmoil, Rogers told KTM investors the exchange had big plans for 2023. They could lead to "a considerable exit" for the fund "as we invested very early on in IR's infancy".
More sophisticated
"The brand will pivot to target more sophisticated and high-net-worth investors, corporates and financial advisors," he wrote. "The language and tone on the website will change to become more serious and aimed to inspire trust."
Independent Reserve introduced a new website on Wednesday that includes a chart showing the value of each customer's investments over time. It has also assured customers that it is no FTX.
Last week, Przelozny said on the exchange's website all his customers' assets were kept separately from the firm's and mostly in computers not connected to the internet, which should make it harder for them to be stolen.
He also said authorities in Singapore, where the business is regulated, had audited how the company safeguards customers' assets.
But this Monday, without mentioning Independent Reserve, the Monetary Authority of Singapore told crypto traders they could not rely on it for protection from an FTX-like collapse.
"Crypto exchanges can and do fail," it said. "Even if a crypto exchange is licensed in Singapore, it would be currently only regulated to address money-laundering risks, not to protect investors."
Ten-year wait
Investors in Rogers' fund were told they would have to lock in their money for six to 10 years – the exact timing is at his discretion.
Rogers said this week he is considering selling the fund's crypto businesses in 2024 – two years early – given the industry turmoil. "You have to be realistic," he said in an interview. "What happened with FTX is a complete diaster."
Tilley and the KTM fund also invested in Mawson Infrastructure Group, a bitcoin "miner", and Distributed Storage Solutions, which uses the blockchain to store companies' confidential information.
Mawson is listed on the Nasdaq Stock Market. It uses cheap energy to operate computers, which are granted bitcoins for solving mathematical equations.
Even though Mawson shares have fallen 99.5 per cent since 2017, the investment is profitable for the KTM fund, according to Mawson chief executive James Manning.
Mawson's share price is around 35 US cents and KTM bought around 12 US cents, he said. "They got in early," he said. "They've done well."
Because the KTM fund's accounts aren't public, and most of its investors don't know how much their unlisted investments are worth, it is impossible to verify the claims that it may have quintupled in value.
Many of its investors were attracted by a tax break on venture capital introduced by the Coalition government in 2016. Copied from Britain, it was part of prime minister Malcolm Turnbull's "innovation nation" plan.
The policy has attracted capital to new companies. Annual early-stage venture capital investments rose from $100 million in 2016 to about $400 million last year, according to the federal government.
But the tax subsidy has had the unusual effect of encouraging traditional financiers like Tilley to underwrite bitcoin mining and crypto trading.


Read More: Meet the crypto insiders making millions, tax free, from crypto investments