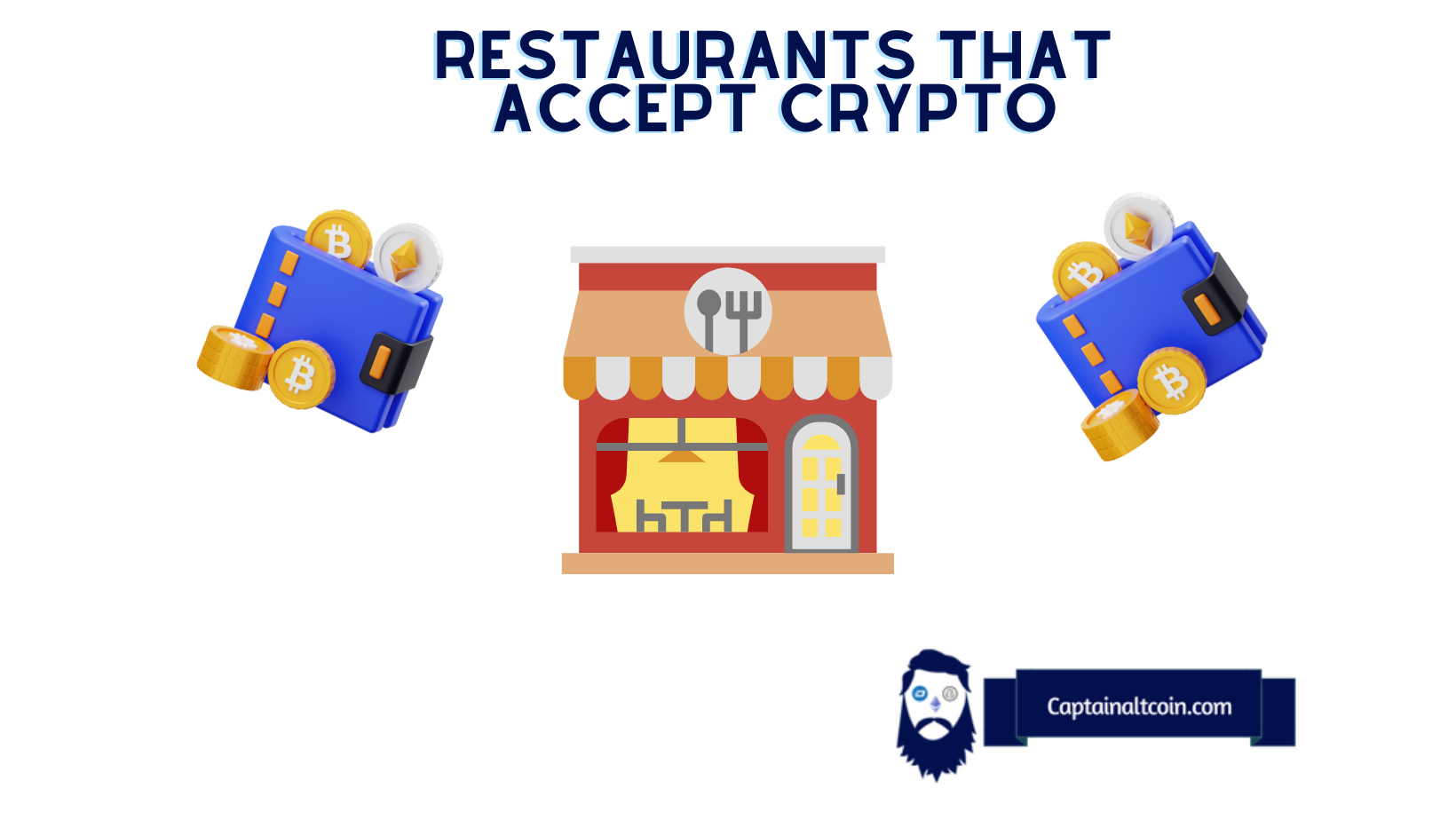 In 2010 the world very quietly changed when a Florida man ordered a pizza. While a million pizzas are ordered every day across the country, this was different as the man—Laszlo Hanyecz—was able to negotiate a unique deal. He offered a local pizza shop payment in a brand new cryptocurrency called Bitcoin offering to pay 10,000 BTC for two large pizzas. While today that amount would be worth millions, at the time it was just about $25.
So yeah, buying food with cryptocurrency is as old as, well, cryptocurrency. 
Since then, the idea of using crypto to buy goods and services has been a slow road but one that has been rapidly changing in recent years, depending on which industry you're looking at. On a grand scheme of things, 36% of US businesses accept crypto as payment in at least some capacity, and if you dive into this a bit more granularly, you'll see that the big hitters, like the "manufacturing" part of the blockchain market (your IBM's, Intel's, and similar), are only aiming to have around $800 million in crypto revenue by 2030. Yes, keen-eyed among you will quickly pick up the fact that this seems a bit off-pace compared to other fields of industries using cryptocurrencies, one interesting among those is the projection for the bitcoin live casino operator industry, where experts are saying it will be worth a staggering $93 billion by 2024. This doesn't come as a surprise since the igaming industry is one to set the trends and rules and not the one who follows them. 
But true to its roots, crypto is becoming widely accepted within our daily purchasing habits, one of those being the restaurant industry. From local taquerias to Michelin-starred eateries, restaurants are leading the charge in wider crypto adoption. Here's our list of some of the best places you can change your coins for a solid meal.
La Sirene — Southern France on the West Side
La Sirene is everything you'd expect from an upscale French eatery in the heart of New York City; it's elegant, classy, and mildly understated in that way only the French can really pull off. At La Sirene, you can enjoy several French classics such as Slow Cooked Beef Tongue and Steak Tartare; many of which are also gluten and dairy-free.
Of course, no French meal is complete without a glass (or three) of wine and La Sirene does not disappoint. Here, you can enjoy a selection of genuine French wines complemented by some of California's finest vintages. The restaurant specializes in reds but also offers a few whites, roes, and ports as well.
While La Sirene is certainly known for their food, they've made this list as they accept more than a dozen cryptocurrencies including BTC, LTC, and XRP. What's more, you can get 10% off your total order when paying with crypto.
The Mad Monkfish — Jazz for the Palate
Formerly Thelonious Monkfish, The Mad Monkfish has been serving quality sushi in a jazz-themed atmosphere to the big brains at Harvard and MIT for more than 10 years. Located in Cambridge, MA, The Mad Monkfish offers live jazz, sushi, and their own unique take on Japanese, Thai, Chinese, and Vietnamese cuisines with kindness and loving service.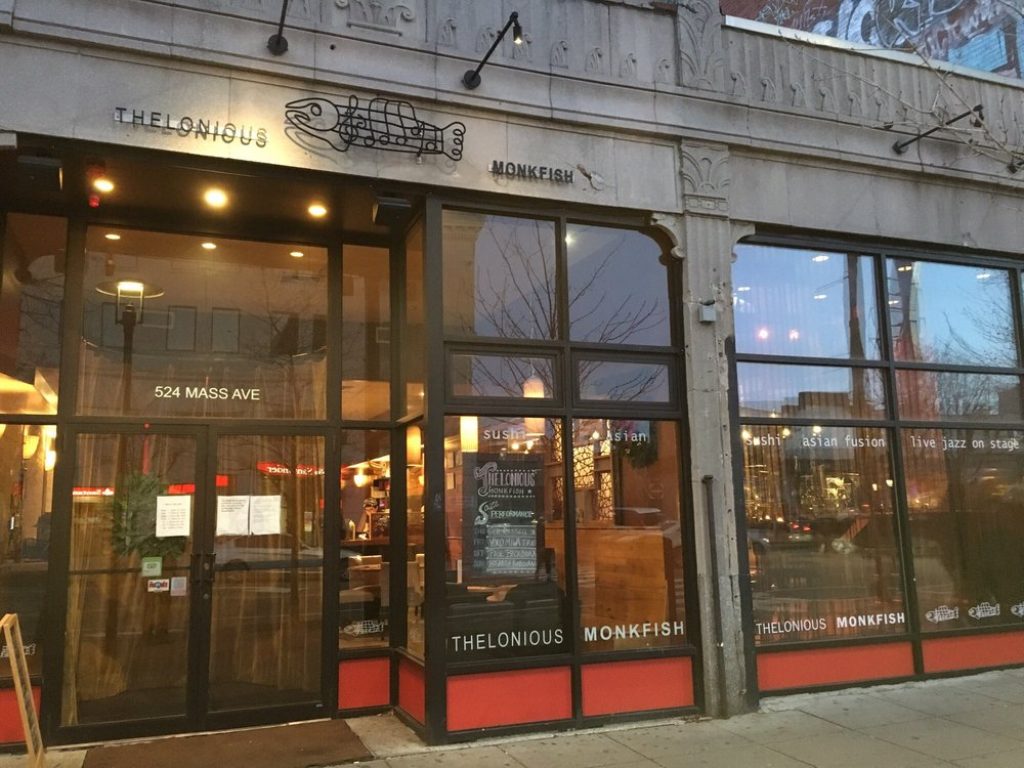 Being so close to a school like MIT means that the restaurant is exposed to many of the most cutting-edge technological advancements. It's no surprise, then, that they have also long accepted crypto as a payment method. 
This place has a long reputation with students at MIT. Back in 2014, the school offered $100 in BTC to more than 3,000 undergrads to track how they spent/invested it. Several students simply couldn't resist the call of a free meal, with one saying "One of the worst things and one of the best things at MIT is this restaurant called [The Mad] Monkfish, I spent a lot of my crypto buying sushi. It was the only restaurant in Cambridge that was accepting bitcoin at the time, and it was a pretty popular spot,"
Safari Comedor — ¡Viva Mexico!
Safari Comedor is about as authentic as it gets. Started out of a vintage 1971 Airstream trailer, this taqueria in the heart of the city of Tulum, Mexico offers up dishes inspired by traditional Yucatan cuisine. Safari Comedor provides guests with an exceptional atmosphere by letting them experience the customs and hospitality of the region.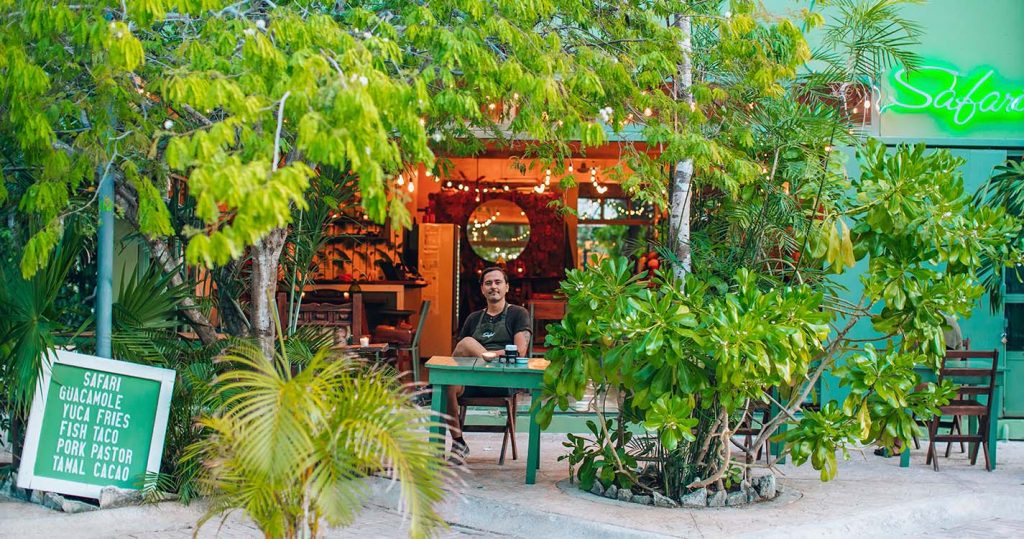 Safari Comedor's chef, Luis Aguilar, has studied the culinary arts in the US, Europe, New Zealand, the Bahamas, and more and has brought his worldwide experience to the traditional flavors and dishes of Mexico like tacos, tamal, and corn esquite.
Oh, and you can pay with Bitcoin via BitPay. This is actually a great option for tourists as the restaurant charges a 4% surcharge for credit or debit cards.
Caviar & Bull — The Finest Dining on the Blockchain
If you're in the mood for something on the fancier side, Caviar & Bull is the place you've been looking for. Head chef Marvin Gauci says of his Michelin-starred establishment that 
"We don't just serve food and drinks, we serve a lifestyle." The restaurant uses only the finest ingredients and their menu regularly rotates to ensure that guests are only offered the freshest choices.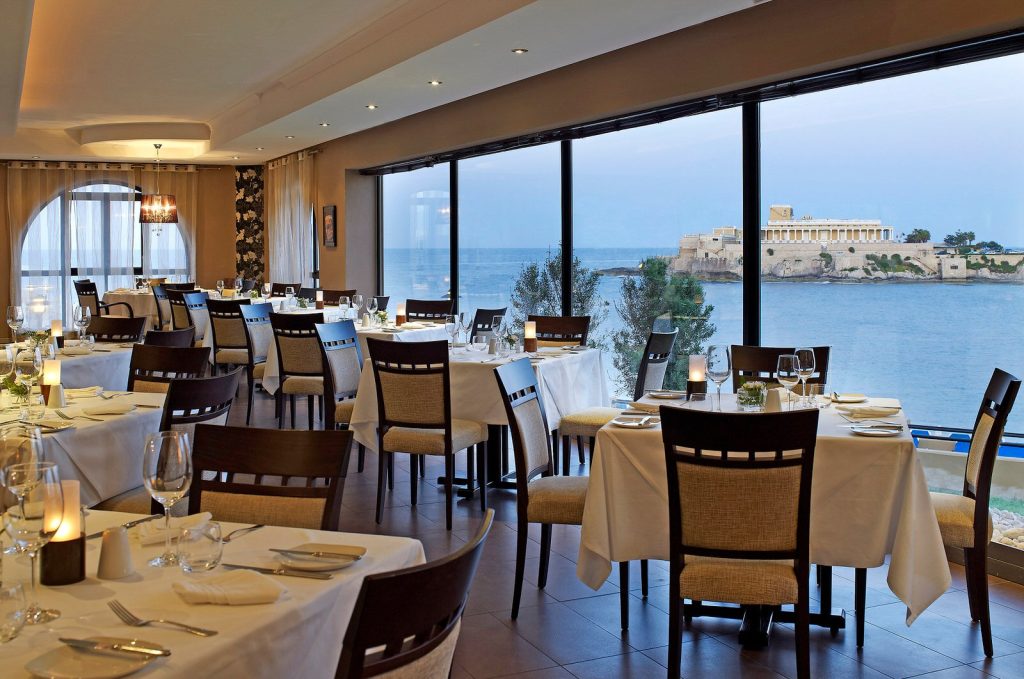 Caviar & Bull—as the name implies—offers a wide selection of seafood and fine meats. Everything from Beluga caviar to Black Angus ribeye steaks is on the menu, all complemented by Gauci's unique flair and gastronomy.
But what's really put this place on the map is that it is the first and only restaurant with a Michelin Star to accept Bitcoin. Caviar & Bull recently installed a Lightning terminal allowing any patron to pay for all or part of their meal in Bitcoin.
Fast and Casual — Bitcoin in the Mainstream
While the above restaurants are all a worthy addition to any vacation, sometimes you don't have the time for a multi-course dining experience—or you just want something a little more familiar. Well, you're in luck. It isn't just fine-dining establishments that have jumped on the crypto train, several more casual chains have begun experimenting with crypto payments in recent years—with mixed success.
Starbucks — Grab and Go
As the largest chain of coffee shops in the world, Starbucks is in the unique position of being able to experiment and take chances on new technologies. As such, the chain has recently made a few major partnerships with crypto payment apps.
By using the SPEDN app, commuters, writers, or anyone who needs a pick-me-up can pay with Bitcoin, Ethereum, Litecoin, and more at any US Starbucks location. The app is also accepted at other places like Jamba Juice, Baskin Robbins, and Whole Foods Market meaning that your crypto can be used all over town from one convenient location.
Additionally, buying or top-op Starbucks gift cards is possible using Bakkt.
Subway — Eat Fresh
Subway—once the largest restaurant chain in the world—was also one of the very first to accept crypto payments back in 2013. At first, there were only two such locations; one in Allentown, PA, and the other in Moscow, Russia. At the Allentown location, employees were quickly overwhelmed by Bitcoin enthusiasts traveling for hours to stop by and complete a purchase. "Some told us they traveled four hours, and all they only bought a few cookies." One employee stated.
Today, there are hundreds of Subway locations that accept bitcoin as payment. However, since all Subway locations are franchised, there is no rhyme or reason to which do and do not accept it. 
Burger King — Home of the Dogpper
Burger King has a long and colorful history when it comes to cryptocurrencies. The chain's first foray into the world of crypto came in 2017 when they launched their very own crypto coin. The WhopperCoin was issued by Burger King in Russia and customers could receive WhopperCoins directly into their digital wallets with each purchase of the chain's signature Whopper sandwich, 
While the WhopperCoin experiment was ultimately a bust, The Home of the Whopper wasn't done with the idea and in 2019, German locations began accepting Bitcoin for purchases. A few years later, in 2021, locations in the US finally started to catch up, though not necessarily…


Read More: 8 Restaurants That Accept Crypto – Where Can I Eat Out With Bitcoin?