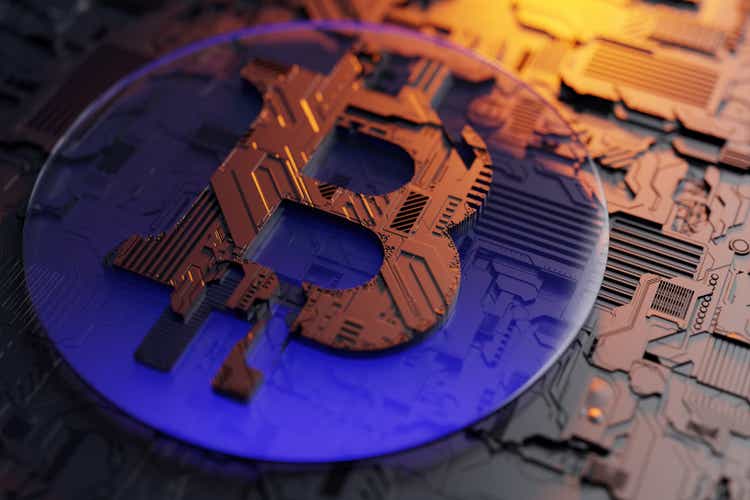 Exchange traded funds related to Bitcoin mining sat at the top of the ETF performance list for January, as the highest returning fund notched gains greater than 80%.
The Valkyrie Bitcoin Miners ETF (NASDAQ:WGMI), a small actively managed fund with $3.96M assets under management, was able to explode by 85.5% in the first month of 2023. At one point in January, the fund topped +100%, but since cooled off.
Placing WGMI's topside move into perspective, it outpaced the performance of the S&P 500 (SP500) and its mirroring exchange traded funds (NYSEARCA:SPY), (NYSEARCA:VOO), and (IVV) by 15x.
WGMI was not the only Bitcoin mining and crypto focused fund that jumped higher on the month. The VanEck Digital Assets Mining ETF (DAM) gained 70.8%, VanEck Digital Transformation ETF (DAPP) popped 63.3%, and Bitwise Crypto Industry Innovators ETF (BITQ) rose by 58.7%.
All four funds were supported by the underlying climb in the price action of Bitcoin (BTC-USD), which started 2023 below $17K and moved its way up 40% to retake the $23K level.
In other crypto related news, the U.K. government outlines a plan to regulate the cryptocurrency industry.


Read More: This Bitcoin mining ETF rose more than 80% in January, leading all other ETFs